Scratch Nails Academy
Hand & Nagelterapeut – Mer än ett yrke!
---
Vår utbildning innehåller två examineringsmoment.
1. I.A. International Aestheticiennes. Ett internationellt diplom som legitimerar dig som manikyrist och nagelterapeut över hela världen. I.A. är en engelsk institution för examineringar inom hud och skönhetsvård.
2. Scratch Nails examinering och diplomering för respektive nagelförlängningsteknik
---
I.A.- International Aestheticiennes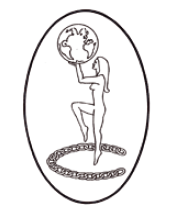 From small beginnings in the U.K. the late 1970s, International Aestheticiennes has grown to become one of the best-known professional associations within the world's beauty profession. It is an international network, operating in all parts of the globe, working for the collective good of the industry in a number of ways.
I.A. was founded initially as a response to the need that existed for a modern examination system, with an emphasis on practical, rather than theoretical beauty therapy. For many students, the 'hands on' part of training is always the most enjoyable, but few people relish ploughing through textbooks to learn 'dry' facts. It was obvious that most people in the beauty industry enjoy actually doing their job, so I.A. examination syllabuses were planned to be relevant to real therapists working in actual job situations.
Accessible Learning
International Aestheticiennes developed the easy to use Question and Answer format, to make the essential theoretical aspects of the profession accessible. This has subsequently been widely adopted by the profession.
Examination format
The backbone of Internation Aestheticiennes is the examination system, which has done much to raise the standard of beauty training around the world. I.A. exams operate in a modular format, which involves breaking down skills and ideas into digestable chunks, which in turn makes learning easier. This system was developed years ahead of the N.V.Q. requirements. Whilst the intention of this was to make learning more efficient, and therefore more enjoyable, it has enabled a wider ability range to be taught, opening up the profession to a broader range of entrants.
Compatibility with open Learning
International Aestheticiennes, realised the benefits of Open Learning in the late 1980s, and collaborated with Medrise Limited to produce the best Open Learning materials. These cover I.A. syllabuses, utilising a similar Question and Answer format along with interactive distance learning techniques. Because of this modular structure, skill development becomes more accessible, and easier to teach.
The world-wide nature of I.A.
International Aestheticiennes common sense approach to examinations has been enthusiastically received, and today, I.A. members in 50 countries are either working members of I.A., or use our syllabuses and examinations to train the future members of our profession. Many leading beauty training centres have adopted the I.A. way of working, and throughout the world, an Internation Aestheticiennes diploma is recognised as representing the very highest standards of training.
I.A.'s professionall membership base
The secret of International Aestheticiennes' success is easy to identify - it is based on the principle of being a successful member of the profession. The membership system operates on many levels, involving everyone, from teachers and administrators, to salon or home based therapists, and those involved in the retail and service side of the industry. Beauty professionals need to keep progressing professionally in order to remain competitive. Even well trained and qualified professionals need to constantly upgrade their skills to maximise their earning potential. International Aestheticiennes' advanced traing courses are operated in the U.K. and overseas to train and re-train therapists in new technologies. Training establishments have found that unless they offer state of the art examination, with open learning and flexible studies, their students or trainees will be disadvantaged. I.A. works to bring such salons up to international standard.
I.A Headquarters
International Aestheticiennes is based in Beech House, a modern and spacious building in Greater Manchester, England. From here, the organisation's staff cover hundreds of thousands of miles each year, examining, teaching, inspecting and spreading the word of I.A. Their task is to help therapists, teachers and students become successful.